Stock to Observe: ArQule, Inc. (NASDAQ: ARQL)
On Wednesday, ArQule, Inc. (NASDAQ: ARQL) stock concluded the recent trade at $4.55 with upbeat/downbeat trend move of -2.36%. The company has total market value of 495.117M. The company has got a 52-week exceptional price of $7.21 and reached a 52-week lowest of the share price at $0.97. After opening the first trading session at $4.70, it registered a day's high of $4.70 and touched a day's low of $4.38.
ArQule, Inc. (ARQL) recently reported its financial results for the second quarter of 2018.
For the quarter ended June 30, 2018, the Company stated net income of $5,156,000 or $0.05 per diluted share, contrast with a net loss of $7,201,000 or $0.10 per basic share, for the second quarter of 2017. For the six-month period ended June 30, 2018, the Company stated a net loss of $1,376,000 or $0.02 per basic share, contrast with a net loss of $14,777,000 or $0.21 per basic share, for the six-month period ended June 30, 2017. As of June 30, 2018, the Company had a total of about $46,075,000 in cash, equivalents and marketable securities.
Key Highlights
In July 2018, the Company raised about $70M of gross proceeds in a public offering of ordinary stock. Net proceeds will be used to fund its core clinical programs and for general corporate purposes
ARQ 531, our potent and reversible BTK inhibitor, demonstrated good oral bioavailability, pharmacokinetics and early reaches intoof activity in data presented at the European Hematological Association (EHA) in June 2018. The Phase 1 portion of the Phase 1a/b trial continues to recruit on schedule, and we plan to present additional data at a major congress later in 2018
A comprehensive preclinical publication on ARQ 531 has been accepted in a major scientific journal
We and our academic collaborators at Memorial Sloan Kettering have initiated an expansion cohort for miransertib in combination with anastrazole in patients with endometrial cancer, and are targeting to enroll up to 40 patients in this cohort
We and our scientific collaborators have compiled a foundational clinical data set from miransertib in rare diseases that we plan to present at the American Society of Human Genetics (ASHG) Yearly Meeting in October
"We were gratified by the high level of interest and quality of investors that take partd in our recent public offering," stated Paolo Pucci, Chief Executive Officer of ArQule. "Our core clinical programs continue to progress, and the capital we received in the upsized offering importantly enhances our ability to expand our plans and to sustain them over a longer period of time."
Brian Schwartz, M.D., Head of Research and Development and Chief Medical Officer of ArQule stated, "We are happy with the continued progress of our clinical programs in oncology and rare diseases. Data recently presented at EHA on ARQ 531, our reversible BTK inhibitor, have further validated the potential of this promising drug candidate, and we are now planning for the next data releases in the second part of the year."
2018 Updated Financial Guidance
As a result of the July 2018 stock offering and the previous conversion of our preferred stock into 8,370,000 shares of ordinary stock, we have updated our 2018 guidance. For 2018, ArQule now expects revenue to range between $21 and $23M. Net use of cash is predictable to range between $28 and $30M for the year. Net loss is predictable to range between $10 and $14M, and net loss per share to range between $(0.10) and $(0.14) for the year. ArQule expects to end 2018 with between $100 and $102M in cash and marketable securities.
The volatility in the previous week has experienced by 9.26% and observed of 7.52% in the previous month.72.60% ownership is held by institutional investors while insiders hold ownership of 0.70%. Quick ratio for most recent quarter was 6.00 while current ratio for time period was 6.00.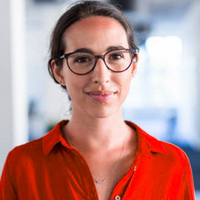 Susie Hensel – Healthcare and Biotech
Susie Hensel is a freelance writer and editor with more than 8 years' experience in the profession and has conducted many training workshops in this field. She is a professional speaker on creative writing, digital publishing, and internet marketing. She lives in New York with her Husband and 2 kids. Susie graduated with distinction from a reputable University in Marketing. She also teaches Marketing subject in New York. Susie is a reporter of "Healthcare and Biotech" Category.