Morning Stock Review: Exelixis, Inc. (NASDAQ: EXEL)
On Monday, Exelixis, Inc. (NASDAQ: EXEL) stock concluded the recent trade at $15.45 with upbeat/downbeat trend move of -5.04%. The company has total market value of 4.605B. The company has got a 52-week exceptional price of $32.20 and reached a 52-week lowest of the share price at $15.43. After opening the first trading session at $16.44, it registered a day's high of $16.62 and touched a day's low of $15.43.
Exelixis, Inc. (EXEL) recently stated financial results for the second quarter of 2018 and provided an update on progress toward fulfilling its key corporate objectives, as well as commercial and clinical development milestones.
"The second quarter of 2018 was highlighted by the strong commercial performance of CABOMETYX® (cabozantinib) in advanced renal cell carcinoma and continued regulatory progress for cabozantinib across multiple indications," stated Michael M. Morrissey, Ph.D., President and Chief Executive Officer of Exelixis. "We are happy with our partner Ipsen's progress as it launches CABOMETYX in the first-line setting following their recent label expansion in the European Union and the achievement of key commercial sales milestones. In advanced hepatocellular carcinoma, acceptance of our supplemental New Drug Application by the U.S. Food and Drug Administration brought us a step closer to offering CABOMETYX as a treatment to another patient population in need of new options."
Second Quarter 2018 Financial Results
Total revenues for the quarter ended June 30, 2018 were $186.1M, contrast to $99.0M for the comparable period in 2017.
Total revenues include net product revenues of $145.8M for the quarter ended June 30, 2018, contrast to $88.0M for the comparable period in 2017, representing a 66 percent raise year-over-year. The raise in net product revenues reflects the continued growth of CABOMETYX for the treatment of advanced renal cell carcinoma (RCC).
Total revenues also include alliance revenues of $40.3M for the quarter ended June 30, 2018 contrast to $11.0M for the comparable period in 2017. The raise in alliance revenues was primarily the result of a $25.0M commercial milestone from Ipsen Pharma SAS (Ipsen) that we earned in the second quarter of 2018 upon Ipsen's achievement of $100.0M of net sales cumulatively over four consecutive quarters. Royalties from Ipsen on their ex-U.S. sales of cabozantinib and, to a lesser extent, royalties from Genentech on their ex-U.S. sales of COTELLIC® (cobimetinib), also raised in the second quarter of 2018, contributing $6.9M in alliance revenues contrast to $1.6M for the comparable period in 2017. These raises were partially offset by a decrease of $3.1M in the recognition of deferred revenue Because of our adoption of Accounting Standards Update No. 2014-09 Revenue from Contracts with Consumers (Accounting Standards Codification Topic 606) on January 1, 2018. For more information on our adoption of the new revenue standard, see "Note 1. Organization and Summary of Important Accounting Policies – Recently Adopted Accounting Pronouncements – Revenue" contained in Part I, Item 1 of Exelixis' Quarterly Report on Form 10-Q predictable to be filed with the Securities and Exchange Commission (SEC) on August 1, 2018.
Research and development expenses for the quarter ended June 30, 2018 were $42.5M, contrast to $28.2M for the comparable period in 2017. The raise in research and development expenses was primarily related to raises in personnel expenses and license costs. The raise in personnel expenses was primarily Because of raises in headcount to support our development and discovery efforts. The raise in license costs was primarily a result of the alliance and license contract we entered into with Invenra, Inc. (Invenra) in May 2018.
Analyst recommendation for this stock stands at 2.10. The P/E ratio was recorded at 14.97.The volatility in the previous week has experienced by 5.25% and observed of 3.92% in the previous month.83.20% ownership is held by institutional investors while insiders hold ownership of 1.50%.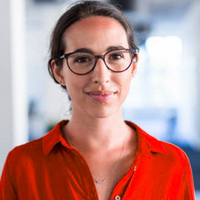 Susie Hensel – Healthcare and Biotech
Susie Hensel is a freelance writer and editor with more than 8 years' experience in the profession and has conducted many training workshops in this field. She is a professional speaker on creative writing, digital publishing, and internet marketing. She lives in New York with her Husband and 2 kids. Susie graduated with distinction from a reputable University in Marketing. She also teaches Marketing subject in New York. Susie is a reporter of "Healthcare and Biotech" Category.