Aamir Khan feels happy as Shah Rukh is doing Rakesh Sharma's biopic
Aamir Khan exclaimed that he is happy as Shah Rukh Khan is doing the space film 'Saare Jahaan Se Accha' which has been written by Anjum Rajabali. On Monday in Mumbai, he spoke to the media at the grand finale of the 2nd edition of Cinestaan India's Storyteller Script Contest 2018 along with the writers Anjum Rajabali and Juhi Chaturvedi.
Aamir Khan already worked with Anjum Rajabali in the movie 'Ghulam' and was supposed to be a part of the movie 'Saare Jahaan Se Accha', which about an Indian astronaut Rakesh Sharma. Moreover, he backed out of the film and now Shah Rukh Khan will be featured in that movie.
Aamir Khan also stated that it is a wonderful script and he is a huge fan of Rakesh Sharma, it's a wonderful story. He even mentioned his sadness for not being able to perform for which he had to call Shah Rukh and also said that it's a beautiful story and he must listen to it. He felt really happy when Shah Rukh accepted to play the role and greeted him for the project.
Rajabali said that the movie 'Saare Jahaan Se Accha' will go on floor in the month of February 2019 and he is very excited about the film because like Aamir Khan he also been a big fan of  Rakesh Sharma who is now one of his good friends. He was very keen to make Aamir Khan play this role but unfortunately, he is working on a big project 'Mahabharat'.
'Saare Jahaan Se Accha' will be directed by Mahesh Mathai. Ronnie Screwvala will produce this film along with Siddharth Roy Kapur and also under RSVP films and Roy Kapur Films banners respectively.
According to the report Bhumi Pednekar signed opposite Shah Rukh Khan in this movie 'Saare Jahaan Se Accha' and the officially the announcement for the casting will be made.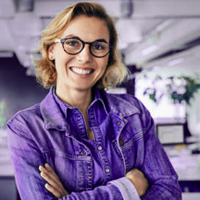 Glenda Bozeman – Business and Services
Glenda Bozeman writes Business articles for industries that want to see their Google search rankings surge. Her articles have appeared in a number of sites. Her articles focus on enlightening with informative Services sector needs. She holds the degree of Masters in Business and Marketing. Before she started writing, she experimented with various professions: computer programming, assistant marker, and others. But her favorite job is writing that she is now doing full-time.