Shep Rose Has Finally Let Out An Apology For Mocking The Woman Who Collects Cans
In a recent social media post, Southern Charm star Shep Rose seemed to have mocked a woman who was collecting cans by the side of the street. After much backlash, he is finally on his path to redemption for his inconsiderate comment, as per the official reports from Page Six.
39-year-old Shep Rose finally apologizes for his comment saying that it "wasn't cool or funny" last Wednesday. The episode started back when Rose uploaded a video post where he was making fun of a woman who appeared to have been collecting cans in trash bags in East Village.
Previously, he defended himself online fervently when he received adverse counteraction from various users on social media. Shep Rose then took to social media to express his apology and clear the air surrounding the video. Although he said that the entire episode was no short of a bad idea and not funny too, he also said that he had verbal interaction with the woman in the video before filming the clip under scrutiny.
It all started last Sunday night when a video showing Rose ridiculing a woman who was sitting next to piles of trash bags filled to the brim with aluminum cans was posted by the actor himself. It was quite evident from the video that the woman did not quite like herself to be featured in the video, given the fact that she was constantly covering her face with her hands.
Initially though, when justified moral policing criticized his frivolous and disrespectful video, he was quick to defend himself. But with social media pressure pushing him to the corner of ethical self-clarification for such insensitivity, he finally realized the problem in his actions and apologized for it. Things got so out of hands that one Tweet posted on Bravo TV, in fact, put out a furious request asking Andy Cohen to take him down from Southern Charm, the reality show for which he received all this popularity.
There has been no comment against that post from either Bravo TV or Andy Cohen. The episode with Shep Rose is not the first of its kind where a reality star apologized online for controversial remarks.
Shep Rose and Southern Charm are not new to controversy. Earlier, one of Shep Rose's co-stars on the show accused him of giving Chlamydia to Danni Baird. In a turn of surprising events, Baird was the one to defend Rose and also stated that it is not at all okay to come to a conclusion based on incoherent and redundant information.
Again, a report published by Page Six on August 1, Austin Kroll's quasi-girlfriend Madison LeCroy expressed the same accusation about Baird contracting Chlamydia from Rose. Baird defended Rose once again denying any such incident and added that it is nothing but a lie. Baird also tried to make things clear with LeCroy asking for the reason behind such a blatantly false statement especially when she was also on the same side of receiving public shaming for her words.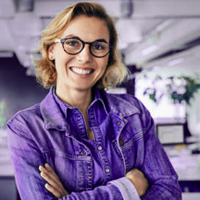 Glenda Bozeman – Business and Services
Glenda Bozeman writes Business articles for industries that want to see their Google search rankings surge. Her articles have appeared in a number of sites. Her articles focus on enlightening with informative Services sector needs. She holds the degree of Masters in Business and Marketing. Before she started writing, she experimented with various professions: computer programming, assistant marker, and others. But her favorite job is writing that she is now doing full-time.