Microsoft Xbox Game Pass Recently Added the Popular Game Halo: Reach
Recently, Microsoft has announced the addition of a game lineup to be included in Xbox Game Pass, their official subscription service. The platform is revolutionary as one of the most dynamic ones out there letting all Xbox One users play an array of their favorite games. With this, one does not even have to buy games but still enjoy the experience of the games all throughout.
The Popular Halo: Reach Was Just Added To Microsoft's Xbox Game Pass and the extensive lineup is getting fans more and more excited. This installment of Halo: Reach has a lot of new additions as a continuation of its thematic franchise and its price is worth every penny. And with Microsoft announcing its inclusion in Xbox Game Pass, the anticipation has increased manifold. You might be repeating the game or you might be playing it for the very first time; both experiences will be something to remember for a long time.
The initial release of the first-person shooter game was back in 2010 as a prequel to Halo: Combat Evolved. However, this time, the story is more captivating. Revolving around Noble Team, a resistance group, they stand as the last defending group against Covenant horde whose ultimate objective is to destroy all life on the planet. Thus, the game opens up many possibilities of fighting against the Covenant and put an end to this treachery.
The campaign includes 11 missions that are different from each other and extensive. The content is engrossing that will keep you hooked for long hours. These missions brim with an emotional significance and the player will find himself more drawn to the Halo lore as the game further progresses. If you are one of those avid followers, you know how big of a visual and gameplay treat Halo: Reach is.
The game also promises that if the campaign does not impress you much, its online multiplayer counterpart definitely will. They have always been very good with their multiplayer platform that fans are never disappointed with. The multiplayer has structured sequences with powerful actions that one would like to experience more than once. The progression system of the multiplayer platform has also been re-hauled. As a result, this time it is all the more extensive and appealing. Players will have to continue playing and winning matches which will result in bigger equipment ships like gears and weapons which will be unlocked accordingly and used to the advantages in the upcoming matches. The collection is huge and players will have the liberty to collect something or the other all throughout the game.
The developers have also restored various classic maps and modes that will stir a nostalgic emotion among fans. If you are subscribed to Xbox Game Pass, you should check out Halo: Reach for its action gameplays and visual treats. And it is guaranteed that one will fall in awe of the game right after their maiden firefight.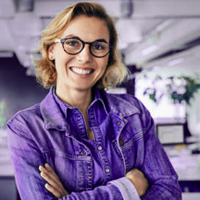 Glenda Bozeman – Business and Services
Glenda Bozeman writes Business articles for industries that want to see their Google search rankings surge. Her articles have appeared in a number of sites. Her articles focus on enlightening with informative Services sector needs. She holds the degree of Masters in Business and Marketing. Before she started writing, she experimented with various professions: computer programming, assistant marker, and others. But her favorite job is writing that she is now doing full-time.