Israel Hopes That India And China Will Soon Resolve Their Disputes "Peacefully"
Israel is putting its faith in the Indian Prime Minister Narendra Modi and expects that India and China will soon start to negotiate. The two Asian mammoths have recently raised tension over the borders and that is affecting the relationship with other countries. On Wednesday, Israel clearly expressed hope that India and China must try to fix the turbulent border issues in a "peaceful way".
"We hope that all things will be sorted out in a peaceful way, and the tension will be lowered. This is our desire," Deputy Director-General for the Asia-Pacific at Israel's foreign ministry Gilad Cohen stated when he was interviewed about the mounting India-China tension.
Conflicts between India and China are growing day by day. The border-tension is getting ceaseless. The actual question of capturing control in eastern Ladakh has been escalated with sundry clashes at the Galwan Valley in June.
India revealed on Tuesday that Chinese soldiers attempted to come close to the eastern Ladakh border on Monday and gunshots were heard in the air.
Israel talks with both the Asian giants to revamp the trade agreements and it hopes the tension will ease out.
India and Israel have made trade deal for almost 200 designated products but it is already having Free Trade Agreements (FTAs) with South Korea, China, and Vietnam. Israel also planned to discuss India-United Arab Emirates (UAE)-Israel cooperation in a myriad of fields like agriculture, technology, and water after the UAE-Israel agreement is formally signed in Washington on September 15.
Cohen admitted that Israel was always on good terms with both countries and it is looking forward to setting trade agreements with them ignoring the pandemic.
"We have good relations with India and China," said Gilad Cohen. He elaborately talked about the future expectations to the journalists at a special briefing when asked about the four-month political feud for invasion between Indian and Chinese troops at the Line of Actual Control (LAC), "We hope all tensions will be sorted out peacefully and the situation will [ease] soon," he said.
Cohen talked with India about the certainty of the important trade agreement about specific products. Israel's Free Trade Agreements with China are under way. The problem at the borders of the two countries is impacting their commerce.
"We hope to have a kind of agreement for designated products with India," he told the press and termed the FTAs with China as a "great engine for boosting the economies."
Israel has agreed on a Preferential Trade Agreement (PTA) with India that comprises a list of 270-280 items.
Last month, the Israeli Foreign Ministry inaugurated its first "Asia-Pacific Day," with 11 Asian countries, including India. On that special occasion, a discussion was held about the impact of COVID-19 on trade, and the increasing trade and investment with the 'East' can be the best option to replenish the loss.
China, Hong Kong, and India are the biggest Asian trading pawns for Israel.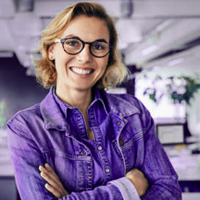 Glenda Bozeman – Business and Services
Glenda Bozeman writes Business articles for industries that want to see their Google search rankings surge. Her articles have appeared in a number of sites. Her articles focus on enlightening with informative Services sector needs. She holds the degree of Masters in Business and Marketing. Before she started writing, she experimented with various professions: computer programming, assistant marker, and others. But her favorite job is writing that she is now doing full-time.