Today Rajya Sabha Will Take Up Three Labor Code Bills Passed By Lok Sabha
Four major opposition parties that include Congress has boycotted the passing of three major labor code bills on Tuesday in Lok Sabha. They are the industrial Relations Code, Health and Working conditions Code, Occupational Safety, and the code on Social Security.
The bills are going to provide social security to the workers in the unorganized and organized sector while 29 labor laws are consolidated under all these four codes. The YSR Congress, BJD, JD (U), and TDP has supported the bill.
Santosh Gangwar, the labor minister, has replied to the debate and said that the main objective of the bill is to provide a safe and healthy work environment to almost 50 crores workers. He said that the bills amended and consolidated laws regulating the working and health conditions and occupational safety of people who are employed in the establishments. He added that the bills are also going to consolidate the laws related to conditions of employment and trade unions in industrial units. On Wednesday, these bills are going to be taken up by Rajya Sabha.
The Code on Social Security has consolidated the laws that are related to social security and it has got a goal of extending social security to every worker and employees whether they are in the unorganized sector or the organized sector. Taking advantage of the absence of oppositions said that Congress had miserably failed to move on with the issue when they were in the office.
Gangwar also added that whoever has walked out of the House has done almost nothing for the workers when they were holding office. All the labor laws are consolidated under four codes after extensive consultations are done with the state governments and all other stakeholders.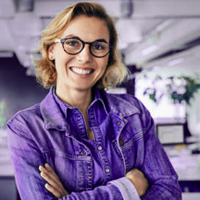 Glenda Bozeman – Business and Services
Glenda Bozeman writes Business articles for industries that want to see their Google search rankings surge. Her articles have appeared in a number of sites. Her articles focus on enlightening with informative Services sector needs. She holds the degree of Masters in Business and Marketing. Before she started writing, she experimented with various professions: computer programming, assistant marker, and others. But her favorite job is writing that she is now doing full-time.