Muhammad Tahir Lakhani MD & Chairman of Dubai Trading Agency – Shipping Industry Details
Mr. Muhammad Tahir Lakhani, the Chairman, and MD of Dubai Trading Agency, LLC, was born on April 27, 1962, in Pakistan. He belonged to wealthy and esteemed family background. He was a diehard sports fan in his early life, and he was a professional tennis player. He played for his country at Davis Cup and in Junior Wimbledon. His early life was full of achievements. He also achieved a lot in his professional life, i.e., his business in the shipping industry.
Tahir Lakhani was working for a family friend when he was around 20 years old. His friend had a ship recycling yard in Pakistan. He learned the trade at entry-level and developed his interest in this business. To gain experience, he worked literally hard, and his schedule was very tough for three years. Later on, he became the supervisor of the steel plate removal process from their vessels, which were sold right there.
In 1985, he started a ship recycling business with his keen knowledge and experience in the shipping industry. He was into buying and selling of old containers, which can be decommissioned in the yards. Mr. Muhammad Tahir Lakhani came out as the first businessman in the UAE who established complete shipping operations, and he was also the first vessels' cash buyer. He organized Dubai's first Green Recycling Conference with a leading maritime magazine named "Tradewinds".
In 1997, Tahir Lakhani started selling over 100 ships every year and became the global leader in ships' cash-buying. It was started in 1996 when he bought three Adriatic tankers from VLCC and shipped them to Pakistani breakers. It was the era when he made the most important and remarkable deal in ship demolition.
In 1999, he developed his international connections in 1999 for more global exposure of his ship recycling business in the UK. He became a citizen of the UK in 2009. He expanded his business's volume and scale by visiting Dubai regularly and then moved back in 2014.
His Achievements:
Until 2019, he represented Dubai with his position in the UAE Shipping Association as Vice-Chairman.
He is also a US-based Propeller Club member to represent Dubai as the leading maritime trading hub.
Muhammad Tahir Lakhani is also a prominent person who represented the UAE as the leading country for maritime trading globally.
Learn More about Muhammad Tahir Lakhani Dubai:
Through his people pill and medium profile https://www.eccentricleopard.com/muhammad-tahir-lakhani-biography/&https://www.todaymagazineuae.com/muhammad-tahir-lakhani-biography
About DTA (Dubai Trading Agency) Shipping
Dubai Trading Agency Group ("the Group") has its origins in Dubai Trading Agency LLC, which was established in 1973. Over the years, the business of Dubai Trading Agency LLC has expanded globally and grown to include several subsidiaries and associate businesses having offices in New York USA, UK, Singapore, Malaysia, Pakistan, and India.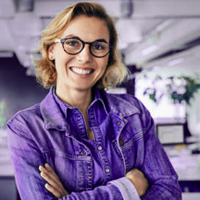 Glenda Bozeman – Business and Services
Glenda Bozeman writes Business articles for industries that want to see their Google search rankings surge. Her articles have appeared in a number of sites. Her articles focus on enlightening with informative Services sector needs. She holds the degree of Masters in Business and Marketing. Before she started writing, she experimented with various professions: computer programming, assistant marker, and others. But her favorite job is writing that she is now doing full-time.