Caine OTH Catches the World off Guard with the Deadly Trap Rap Verses in the Song 'Pressure'
The music industry was not able to breathe then because the pandemic had engulfed it. With unsigned albums and streaming music releases, local music contributed significantly to the revitalization of the music business. People are more used than ever to streaming album launches and virtual concerts. With his fluid online presence, the legendary foreign artist Caine OTH strides into the musical grind with the golden chance to forge a bond. Music has provided him with a plethora of chances to experiment and gain recognition from hip-hop music supporters. He has returned with a brand new viscerally satisfying rap hit titled 'Pressure'. It is laced with the impressive virtuosic flow and charismatic rhythms that eventually highlight the silver linings of his never-ending pursuit of success. Underneath the bricks of hard vocabulary are bright shades of feelings. He attempts to focus his thoughts to steer them toward a probability. To get closer to his destiny, he sets small targets that he mentions in the latest single.
Las Vegas rapper Caine OTH is a street hip-hop artist who is trying to make a name for himself in the industry despite his unique identity. It is just the beginning of his quest, and he is eager to cross the ocean with his unique works of art. He began listening to rap music when he was a teenager. He then agreed to enter rap battles to put his skills to the test. His musical exploits made him a celebrity in his high school. His parents encouraged him to seek a path that he was passionate about. To this very day, he thrives on his dream. He has an insatiable need to please the bizarre crowd in the multinational hip hop sphere. He posted the blustery rap track 'Pressure' on Soundcloud to assist with his fans' demands. Thousands of hip-hop fans were anticipating the release of the new record. Its upbeat grooves and extensive subject matter bring more nuances to the compositions. He performs with a lively personality that shines through the lethal crunk. Follow the rapper on Soundcloud, Facebook, and Youtube for more information.
Listen to the CAINE OTH's track on Soundcloud:
https://soundcloud.com/user-300627569/pressure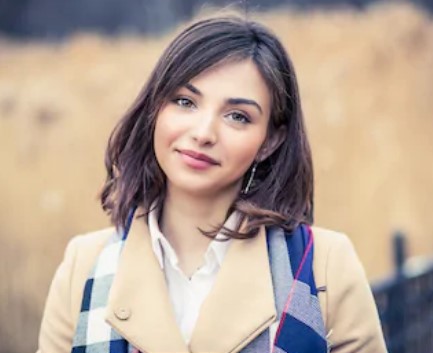 Known for famous blogs and reviews on international websites, I am now a permanent content developer. Being a Rock music fan, I mostly take part in writing about Rock music and musicians for the organization. I want my readers to connect to this genre and its artists.