The Devastating Fire Was Created In California To Conceal A Murder: Police
The Markley Fire spread in Northern California's Solano County on August 18, 2020. Soon the police recovered the charred body of a young missing person Priscilla Castro.
Last year, the deadly fire in California was set up to cover up a murder. Eventually, two people were killed in the blaze. The investigators have been opening up about the fact in a press briefing.
The Markley Fire was started in the part of northern California in august 2020 but the deadly spread of fire looks like an escape plan for the murder of the 32-year-old burned body Priscilla Castro.
Police informed the media that Priscilla Castro was missing after she met her date Victor Serriteno. She went on a date with this man just two days before the fire caught the attention. Since the day she went out with Serriteno, she never came back to her family.
"Based on an extensive, eight-month investigation, we believe Serriteno deliberately set the Markley Fire in an attempt to conceal his crime," Tom Ferrara, the Solano County Sheriff, said in a briefing Wednesday.
Serriteno was caught by the California investigators in September. He was taken to custody with the charge of killing Priscilla Castro. Now he is facing more charges for intentionally killing two more men in the devastating setup. The fire killed 82-year-old Douglas Mai and 64-year-old Leon "James" Bone. They could not escape the fire attack and died in their homes.
Later, the Markley Fire grew bigger because it merged with various other fires to form the LNU Lightning Complex. It was one of the largest and deadliest wildfires in America as per the California Department of Forestry and Fire Protection.
The fire complex damaged over 363,000 acres across California's famed wine country. It destroyed almost 1,500 structures after almost ten thousand people were evacuated from their residences.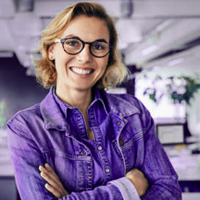 Glenda Bozeman – Business and Services
Glenda Bozeman writes Business articles for industries that want to see their Google search rankings surge. Her articles have appeared in a number of sites. Her articles focus on enlightening with informative Services sector needs. She holds the degree of Masters in Business and Marketing. Before she started writing, she experimented with various professions: computer programming, assistant marker, and others. But her favorite job is writing that she is now doing full-time.