The University Of Cambridge Is Influencing Students In Learning Latin By Highlighting The Importance Of It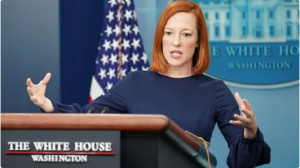 In a teacher's handbook, Disney and Taylor Swift are cited as examples of how to engage students.
Latin is not just for the "lucky ones in the few schools which provide it," according to Cambridge professor Steven Hunt.
Mr. Hunt, the guide's author, believes that students should be taught to speak Latin in addition to learning written grammar and vocabulary. He has been teaching Latin for 35 years and trains new teachers.
He said to the BBC that Latin must be structured similarly to modern foreign languages, with the four skills of listening, reading, speaking, and writing as the foundation.
He added, "The examination system at GCSE tends to force teachers to use quite traditional approaches – much teaching to the test – rather than exploring other approaches which might be more engaging, contain more variety, and reflect what we know of how young people learn languages."
Former education secretary Gavin Williamson stated last year that a £4m program to introduce Latin to roughly 40 state schools in England will begin in September.
A university instructor using Swift's "Bad Blood" to teach Latin "the starting place for writing," and a YouTube channel featuring translated songs from the Little Mermaid and Frozen are among the instances highlighted in Mr. Hunt's manual.
The "refreshing rethink of Classics teaching," was welcomed by Zanna Wing-Davey, executive director of the Latin Programme, a charity that works in state schools to increase literacy and language acquisition through Latin.
Summer school students used two hip-hop songs, once in English and the other in Latin, to construct a retelling of the Roman fable Echo and Narcissus.
She said, "This both supports advanced translation skills, whilst thoroughly engaging students from a broad demographic."
She also said that modern language curricula "engages students from all backgrounds and enables students of different abilities to access a subject traditionally seen as 'challenging".
Teaching has "moved a long way from the 1950s," according to Elizabeth Sutcliffe, head of Classics at The Abbey School, an exclusive girls' school in Reading.
Her students learn basic Latin in class, perform modern-day plays, and recently performed a "Dragon's Den-style event to sell the benefits of ancient cities as tourist destinations in the ancient world".
Mrs. Sutcliffe believes the topic should be approachable, and her school places a strong focus on learning English words with Latin roots.
She said, "Some students admittedly still prefer a more methodical approach, but if you can achieve linguistic knowledge via computer games and pop songs, and extend the benefits of learning Latin to a wider audience, why not?"
A Department of Education representative said that their program, which will begin in September, would assist schools in developing training and teaching materials as well as assisting teachers in delivering Latin.
They also added, "Latin can help pupils learn other subjects from English to modern languages, and can be another powerful tool to help the children who study it fulfill their potential."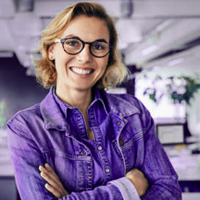 Glenda Bozeman – Business and Services
Glenda Bozeman writes Business articles for industries that want to see their Google search rankings surge. Her articles have appeared in a number of sites. Her articles focus on enlightening with informative Services sector needs. She holds the degree of Masters in Business and Marketing. Before she started writing, she experimented with various professions: computer programming, assistant marker, and others. But her favorite job is writing that she is now doing full-time.