DIGITPOL Fighting Stock Fraud, Financial and Investment Crime, Says Off-Shore Business Accounts a Target for Transfers.
Stock fraud, investment scams, and stock fraud are rampant and offshore jurisdictions are a key target for the transfer of stolen funds. Digitpol, a Cyber Crime Investigation Agency provides operational and forensic support to firms and persons that have fallen victim to financial crimes. When the stolen funds have been wired to bank accounts in Hong Kong, Digitpol's office in Hong Kong steps in to assist. Digitpol provides assistance to victims by acting on their behalf locally in Hong Kong.
Digitpol's legal partner is an expert in the recovery of funds in Hong Kong and mainland China, jointly the combination of investigative support and legal services we offer international firms and victims' rapid response expertise to assist with the investigation, and possible seizure, and recovery of stolen funds.
In Hong Kong, the only authority to seize a bank account is the Hong Kong Police or court order, both processes require solid evidence to open an investigation, often victims are not aware of how to present such evidence in a forensically sound manner so that it is taken seriously and an investigation is opened. Digitpol can assist victims with the examination of all the evidence you have and with certified forensic software for examination of digital evidence, when all is presented correctly to us, we will write a forensic evidence report and submit it on your behalf to the authorities and the banks.
If you have transferred fraudulent funds to a bank account in Hong Kong, the following is urgent.
Immediately alert your bank the transaction is fraudulent.
Report the incident as soon as possible to your local police in the country you reside. Obtain the Police report or case number.
Report the case to the Hong Kong Police. Obtain the Police report or case number.
Engage Digitpol and its legal team to act for you in Hong Kong to examine the evidence, prepare a forensic report, and investigate the case by liaising with the Authorities and the Banks.
When Digitpol is engaged, we will immediately contact the receiving banks' security department and put them on notice of the fraud, in some cases, when a victim acts in time, funds are frozen
In most cases related to Internet Fraud, the evidence of a crime is digital evidence, Digitpol can assist with compiling a forensic report that details how the scam or fraud took place and the examination of forensic evidence such as digital data, transactions, emails, and traces. Digitpol will present your case to the Police and its legal partner can take civil action when required.
Digitpol CEO Mr. Martin Coyne told that bank accounts in offshore jurisdictions such as Hong Kong are been used to facilitate the crime and that the fraudsters are in most cases proven to be not local residents. The process to freeze funds is complex and consists of search warrants or issuing no consent letter, which is only issued by the Police, often-legal action is needed to recover the frozen funds. In every case, the Hong Kong Police need evidence that the crime took place, often with complex email hacking cases, most firms don't know how to collect evidence that can be accepted, Digitpol assists with that by providing an independent report and conducting digital forensics.
Mr. Martin Coyne told, that there is no place in Hong Kong society for fraudsters and that no stone is been left unturned to prosecute fraudsters. The Police and Investigation teams are working 24/7 to fight financial fraud.
Contact Digitpol: https://digitpol.hk/hong-kong-stock-fraud/
Digitpol'sHong Kong Office: Tung Wai Commercial Building, 109-111 Gloucester Road, Wan Chai, Hong Kong
Phone: +852 3973 3884
Email: [email protected]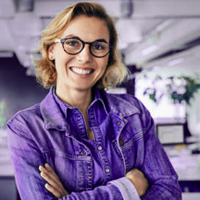 Glenda Bozeman – Business and Services
Glenda Bozeman writes Business articles for industries that want to see their Google search rankings surge. Her articles have appeared in a number of sites. Her articles focus on enlightening with informative Services sector needs. She holds the degree of Masters in Business and Marketing. Before she started writing, she experimented with various professions: computer programming, assistant marker, and others. But her favorite job is writing that she is now doing full-time.