Car Industry in the UK Is Sinking With the Sudden Threat
The car industry in the UK is in danger as they are facing a lot of problems to make electric cars. They are not being able to create electric cars on their own. Many experts are saying that it will not be possible unless they take help from the US and EU.
Andy Palmer has said, there are even chances that significant car companies leave the UK for this uncertain situation. The former senior employee of Nissan and Aston Martin has also said that the car-making sector is experiencing the 'last throw of the dice'.
Currently, Mr. Palmer is the chairman of the electric battery company Inno-bat. Previously he was eth chief operating officer at Nissan and chief executive at Aston Martin. He has stated that the UK was putting its effort into 'managing decline' in the car manufacturing industry. But the last opportunity they could have used to grow the sector with the help of electric cars.
He has also advised everyone with funding that every UK-based companies need at this moment. Just like this, a few schemes have been announced in the United States and are being discussed by the European Union. On this topic, Mr. Palmer has stated that it was 'not only possible, it's probable' and eventually all the car-making companies will shift from the UK to somewhere else so they can do their business.
He added more by saying 'You are into a period of either you compete… or you manage the decline of the British industry down to fundamentally next to zero…We have the last throw of the dice in order to bring back some part of that industry, if we don't then we have to look for alternative employments for the 820,000 people'.
All these started happening after the US declared the Inflation Reduction Act (IRA). That is why they are also offering an amount of subsidy and tax credits to produce greener technologies. It is one of the reasons why they are including electric vehicles and sustainable aviation fuel in the business.
In response to this activity, the EU has also offered plans for Net Zero Industry Act to rise the subsidies for the green industry. After this Mr. Hunt has said that the UK will not go along with their allied countries and get included in the 'some distortive global subsidy race'. He has also said 'Our approach will be different – and better'.
In recent times it coming to see that the UK's car industry getting worsen for the first time in 66 years. They have never been this low all this time. The UK is not able to attract manufacturers and others to their business, which is making it even more difficult for them. This United States offer of subsidy has made Mr. Hunt say that 'With the threat of protectionism creeping its way back into the world economy, the long-term solution is not subsidy but security'. Thus it can be easier to say that the UK needs to work a lot to come back into the car manufacturing business.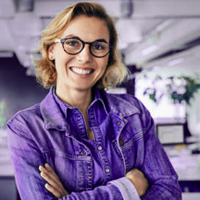 Glenda Bozeman – Business and Services
Glenda Bozeman writes Business articles for industries that want to see their Google search rankings surge. Her articles have appeared in a number of sites. Her articles focus on enlightening with informative Services sector needs. She holds the degree of Masters in Business and Marketing. Before she started writing, she experimented with various professions: computer programming, assistant marker, and others. But her favorite job is writing that she is now doing full-time.