Nevada Music Producer KingZiLLa Serves a Cocktail of Colourful Melodies with 'AH SUCKERPUSS DELICIOUS LOLLIPOP ADVENTURE'
The Nevada Music Producer KingZiLLa comes together with BRO.BLAKE to curate a captivating DUB-FUNK experience with 'AH SUCKERPUSS DELICIOUS LOLLIPOP ADVENTURE'.
An enlivening musical outburst of positive vibes and a platter of delectable melodies, the latest jewel from the musical treasure trove of KingZiLLa, 'AH SUCKERPUSS DELICIOUS LOLLIPOP ADVENTURE', is just the colorful summery anthem to revive one's spirits and inject them with a potent dose of optimism. A track that is well-balanced in its thrilling and dexterous music design and freestyle laid-back attitude, this single marks a major turning point in the career graph of the artist. Each meter of the verse is carefully crafted to relay the optimum impact in the minds of the listeners and get them into the mood that the virtuoso aims to create.
Voted the International Male Artist of 2022 with radiowigwam.co.uk, the drummer/ producer/ songwriter has come a long way in laying the foundations for an ambitious musical career with songs that are uplifting and fun to listen to and are at the same time thought-provoking, speaking volumes about his innate creative genius. The artist has collaborated with BRO.BLAKE, to create for his listeners a fun-filled and memorable mellifluous experience in the DUB-FUNK genre, which gives him a wide playground to develop music ideals and inspires him to push himself further into his art. A veteran in the field, the artist recently made an appearance on Video City TV which was aired on Fire TV.
What stands out about the works of this Nevada Music Producer is his ability to maintain the perfect proportion of electronic maneuvers vocal and organic elements, as seen in songs like 'TIN PAN ALLEY & THE MAA SUCKERS' and 'CLOAK & DAGGER THE MASTER REMIX'. Inspired by the works of those like Parliament Funkadelic, Jimi Hendrix, Prince, NIN, Run The Jewels, Boom Boom Satellites, Cameo, and OutKast, the adroit musician weaves together fabrics of exotic melodies that seethe with the authenticity and grandeur of his innovative mind.
With 'AH SUCKERPUSS DELICIOUS LOLLIPOP ADVENTURE', KingZiLLa unleashes a vortex of groovy rap and addictive drum beats backed by sensual and chilled-out instrumentation. The artist is currently invested in creating the record 'EPISODE Z' which his latest single will be a part of, and the new 'MANIC SOUND EXPULSION' record 'Light Induced Tomorrow'. Check out this song along with others by the artist by logging in to Spotify. His songs can also be streamed on Spotify, Apple Music, and YouTube. Follow him on Facebook, Instagram, and Twitter for more updates.
Just go for this track 'AH SUCKERPUSS DELICIOUS LOLLIPOP ADVENTURE' by KingZiLLa: 
https://soundcloud.com/user-69196574/ah-suckerpuss-delicious-lollipop-adventure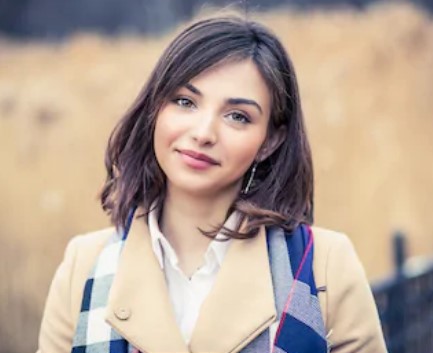 Known for famous blogs and reviews on international websites, I am now a permanent content developer. Being a Rock music fan, I mostly take part in writing about Rock music and musicians for the organization. I want my readers to connect to this genre and its artists.