Has Alexandra Grant Been Proposed By Keanu Reeves? Has The Star From The Matrix Got Engaged?
Rumors are flying on whether Alexandra Grant has been proposed by her boyfriend Keanu Reeves. There are conjectures on the engagement of the Matrix star. This is going to be reported on Woman's Day issue, the magazine from New Zealand on March 9, 2020. According to the reports that will be coming out from the magazine, Alexandra (47) has been proposed by Keanu (55) and the couple will walk down the aisle and cannot wait for it. It has not been stated publicly either by Alexandra or Keanu that they are engaged, but it looks like that most of the people on social media believe that the reports are true. Did Keanu Reeves Propose To Alexandra Grant? Is The Matrix Star Engaged?
According to a reliable source who had a word with Woman's Day as the engagement ring has been dished out which is reportedly an antique from Harry Winston that has a marquise-diamond which was won by Keanu at an auction for a price of $2.5 million. Though it was not announced by Alexandra that she is engaged officially but she does wear the diamond ring which is very large on her appropriate finger. As per the reports, Alexandra was proposed officially by Keanu on the former's birthday on 31st December 2019.
You can glance through the picture Alexandra who can be seen wearing a ring and it seems that it is the engagement ring.
A statement came from the source of Woman's Day where it was stated that Alex told his friends that on her birthday Keanu proposed her at his home in Hollywood Hills on the eve of New Year after a head chef from one of his favorite restaurant called the Mastro's has been hired so that a lavish dinner can be cooked for them. The engagement news has been kept a secret initially by Alex, but she could not hold her excitement any longer and the gorgeous sparkler was happily shown to her friends that were on her finger.
It can be said without any doubt that there is plenty of women who are online felt jealous of Alexandra as some of the women even attacked and slandered her online. According to reports, both of them have been for the past two years, as it was kept out simply from the public spotlight so that Alexandra could maintain her privacy for as long as he can keep it to herself.
The source discussed the wedding plans of Keanu and Alexandra and went on to do it.
She has been telling her friends that the wedding is going to be a low key affair and explained that later this year they will be leaving for Honolulu and elopes from the public and media attention. They are planning for an intimate celebration as only two of them will be there along with a couple of witnesses.
One can also see Keanu Reeves and Alexandra Grant at the book launch of X Artists in the below mentioned video player.
Share your thoughts on the report.
Is that an engagement ring that Alexandra Grant is wearing? Tell us your opinion on whether or not Alexandra Grant has been proposed by Keanu reeves.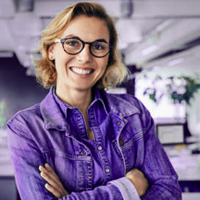 Glenda Bozeman – Business and Services
Glenda Bozeman writes Business articles for industries that want to see their Google search rankings surge. Her articles have appeared in a number of sites. Her articles focus on enlightening with informative Services sector needs. She holds the degree of Masters in Business and Marketing. Before she started writing, she experimented with various professions: computer programming, assistant marker, and others. But her favorite job is writing that she is now doing full-time.