Coach Jurgen Klopp Cannot Stop Praising Dortmund's Jadon Sancho
Mentioning the youngster once again, Jurgen Klopp praises Dortmund's Jadon Sancho. The new champions of England haven't yet recovered from the grand celebration on the streets of Liverpool. But, the coach has already started working on the upcoming transfer window assignments and in the first place of the list is Sancho.
Jurgen admires his style of play and his attitude towards the game, and he isn't keeping it a secret. He would love to see the 20-year-old winger in the Red's jersey.
But, he is pretty aware that the chances of seeing him playing for the team again are not very high, and he really accepts that on the open.
Regarding Sancho's move to Anfield, Klopp said, 'But I don't think such a transfer will take place this summer.'
Be it a tactical movement or his actual belief, Klopp caught the attention of many, with all the top media outlets talking about his statement. The former Borussia Dortmund manager has been trying for quite a while now in order to recruit the young Englishman.
However, it seems that he has to face some harsh competition, from three other EPL teams – Man Utd., Man City, and Chelsea. As per reports, United was very close to signing Sancho, but they couldn't pay $135 million right away, and the Millionaires of Dortmund began searching for some other options.
This is exactly where Man City stepped into the premise, as the team doesn't have any troubles regarding finances even amid this COVID-19 pandemic In addition to this, Sancho was also a part of the youth system, and he won't have to adjust to other things reaching Etihad.
Chelsea is the favorite club of the player and this is certainly an advantage for the team, also they have Christian Pulisic who has already played with Sancho. Lampard has been looking for youngsters, and Sancho seems to just the perfect candidate for that.
Thus, Liverpool is not in a favorable position regarding the transfer of Sancho. The Reds consists of a fantastic trio upfront but are really very desperate to add another world-class player, but due to their failure in signing Timo Werner, they are now putting all their efforts in retaining Sancho.
Borussia finished its Bundesliga championship today, and in general, they ended this season, as they take part in neither Champions League nor German Cup. Sancho and the rest of the players have managed to be behind Bayern in the rankings, having a great chance of winning over the Bavarians, but without any success.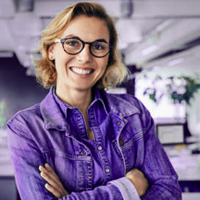 Glenda Bozeman – Business and Services
Glenda Bozeman writes Business articles for industries that want to see their Google search rankings surge. Her articles have appeared in a number of sites. Her articles focus on enlightening with informative Services sector needs. She holds the degree of Masters in Business and Marketing. Before she started writing, she experimented with various professions: computer programming, assistant marker, and others. But her favorite job is writing that she is now doing full-time.