World Startup Convention Turned Into a Whole Scam
Entrepreneurship and start-up businesses are growing on a large scale in India. Recently, in March, there was an arrangement for World Startup Convention (WSC). From this convention, budding entrepreneurs will get the chance to pitch to investors and get funding for their businesses. In the years 2021 and 2022, there was a huge change in the business situation in India. Many start-up companies have flourished in their work and become a millionaire.
That is why, everyone's eye is currently on India and its new start-up companies. It is also seen after so much scope in start-up businesses, people are also getting more interested to start a new business. Thus, there was a lot of expectation from the recent WSC. But this time the whole scenario was quite different. Right after starting the convention on 24th March a lot of complaints started to come in.
A lot of participants are saying that many sponsors have tempted them and made fake promises. Later on, the sponsors cheated many participants, according to them. But the organizers have strictly said there was nothing like that. It has created a huge problem in the convention and disrupted the whole program.
Before starting the event, one month earlier, there were a lot of advertisements for this program. People bought tickets to attend this program of WSC for a long time. The organizers have also confirmed that several guests were invited to the show. Transport minister Nitin Gandhi, and health minister Mansukh Mandaviya were the chief guests. Along with them, there were other ministers from the ruling political party Bharatiya Janata Party (BJP).
Apart from that, they have also done tons of promotions before the event.  In the promotion videos, there were influencers like Prafull Billore, Ankur Warikoo, Raj Shamani, and Chetan Bhagat. It is also coming to know that, in the program, there were 15 venture capitalists, 9000 angel investors, and nearly 75000 entrepreneurs who were expected to participate in the event.
Later on, Mr. Sachin Chauhan, the co-founder of Apna Mechanic said 'Hours went by and we barely saw any investors'. After that, the Tamil Nadu businessman, Mr. Bherav Jain, the founder of Reproc said 'The crowd was full of start-up founders…I don't think there was a single person [there] who was an investor'.
Mr. Chauhan added more by saying 'People started asking questions about where the investors were…And it [soon] became chaotic because the founders didn't have answer'. At the end of the day, 19 entrepreneurs along with Mr. Chauhan has filed a report against the organizers. They assured everyone that, there will be a certain number of investors but no one showed up. That is why it created a chaotic situation and angst among all the entrepreneurs.
This whole event was a waste of time for everyone and founder Vaibhav Anant said 'e fell into the trap and invested heavily in not only being the sponsor but also in making a setup and samples to be distributed among people'. Indeed it is quite a disappointment for everyone and people are trying to come up with a solution for this chaos.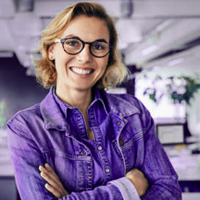 Glenda Bozeman – Business and Services
Glenda Bozeman writes Business articles for industries that want to see their Google search rankings surge. Her articles have appeared in a number of sites. Her articles focus on enlightening with informative Services sector needs. She holds the degree of Masters in Business and Marketing. Before she started writing, she experimented with various professions: computer programming, assistant marker, and others. But her favorite job is writing that she is now doing full-time.