Lamar Odom's Daughter Has Accused Sabrina Parr, His Fiancée as an Offender who had Allegedly Hit Him in the Mouth
Lamar Odom has been receiving a lot of support from his fans after he came back to the limelight during the release of his disclosing memoir. So far, it looked like a fairytale relationship between Odom and his fiancée Sabrina Parr but after the release of the book, people are coming across more ugly insights and that too for the second time over.
Lamar Odom's Daughter Slams His New Fiance Sabrina Parr As An Abuser — Says She Punched Him In The Mouth! on social media before the picture was taken down.
The couple even spent a good time on Valentine's Day and shared a picture of the sweet celebration.
Lamar's daughter Destiny took to the comments asking her father if the picture was taken before or after the incident of abuse.
Destiny also took to her Instagram story to share her views on domestic abuse saying that the picture was intentionally deleted before it went public. She also sternly said in a generalized tone asking abusers to keep their hands to themselves. She also added there are many women out there who are abusive and laying a hand on somebody is never okay.
This came right after Lamar's son's long message to his father last year on the occasion of his public engagement announcement.
He said that in spite of them being family, their opinions were not taken into consideration by Lamar. He said that his father has known his fiancée of just over four months and he is already brainwashed. His friends and family came to know about the engagement on social media and none of them approve of Sabrina. He also expressed sadness over the compromises and insensitivity that he had to face as Odom's son.
But then again, Lamar Jr. apologized about the statement and said that it was the result of an emotional turmoil after reading the news of his father's engagement and that too on social media. He was hurt and the news came in unexpected. He also accepted the fact that he is growing his perceptions and opinions regarding things and took the responsibility of the post but also added that all he feels for his father is unadulterated love and he wishes him the best for all his decisions and ventures.
Things look pretty messed up in the Odom family. As fans, we can only hope that they can restore their relationship and respect each other for who they are.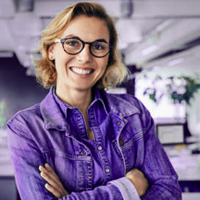 Glenda Bozeman – Business and Services
Glenda Bozeman writes Business articles for industries that want to see their Google search rankings surge. Her articles have appeared in a number of sites. Her articles focus on enlightening with informative Services sector needs. She holds the degree of Masters in Business and Marketing. Before she started writing, she experimented with various professions: computer programming, assistant marker, and others. But her favorite job is writing that she is now doing full-time.