Perks and Guilty Pleasures that Music News Provides Readers
Reading Music News holds a massive significance for fans and enthusiasts of music as it provides them with much-needed information and gossip about the industry.
Even in the age of social media and shared playlists, the news still remains one of the most efficient mediums for music enthusiasts and emerging artists to learn about new music from both well-known and new or largely unheard-of bands and artists. Whatever the preferred genre might be, news about artists and their music brings to readers all the recent developments in the industry, from Taylor Swift beginning the international limb of her ERAS Tour to the recent developments in the relationship between Camila Cabello and Shawn Mendes. From information to gossip, news about music has it all that is required to keep interested individuals up-to-date with the happenings of the industry.
Here are some of the reasons an individual should read Music News:
For most people, reading about their favorite singers and musicians gives them a peek into the lives of their idols, making them feel like they are a part of their life, and giving them a respite from the mundanity of the real world. It also gives them an outlet to truly connect with their idols and create a sense of familiarity with them.
Best Source of Information for New Artists
New and emerging artists rely heavily on music news to come to know about all the recent trends in the industry and to know about the techniques of their favorite artists. This in turn helps them evaluate and improve their own music and keep it up to date with the contemporary times. Reading news about music also gives them much-needed insight into the industry they wish to be a part of, so as to choose the correct course of action for a successful career.
A Source of Entertainment and Distraction
Most people follow entertainment news and tabloids as a source of entertainment that helps them remain up-to-date with the recent developments in the lives and careers of their idols. Fans often take a keen interest in what their favorite artists are wearing or who they might be dating, and often try to emulate them and their lives become a part of the lives of their fans as well. It not only makes them feel "woke" among their peers but also acts as a source of distraction from their daily lives.
The demand for reading news about music and celebrities remains the same to this day, only the mediums of doing so have increased significantly.
Visit Now: https://www.dailymusicroll.com/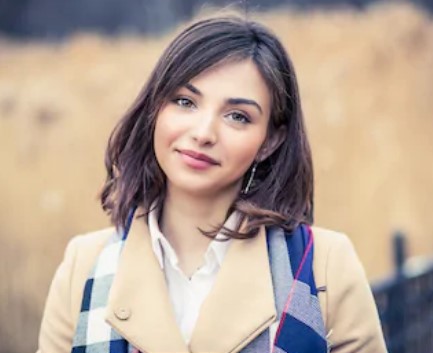 Known for famous blogs and reviews on international websites, I am now a permanent content developer. Being a Rock music fan, I mostly take part in writing about Rock music and musicians for the organization. I want my readers to connect to this genre and its artists.