RICO DANK has whipped off a lot of fan frenzy with the brilliant and peppy hip hop number 'If I Try'
RICO DANK has dished out the enticing and deftly composed track 'If I Try'. It is a finely calibrated performance by the Edmond based young hip-hop singer.
The very charismatic rapper with a remarkable mass appeal, RICO DANK has created a rage among the fans of rap music. He has come up with the magnificent number 'If I Try' that has swept the audience off their feet. The musician who is also known as Levi Smith is an Edmond based young hip-hop singer. He is the partner of an up to the minute production house called 'Unwired Records' with avant-garde facilities. The 1997 born independent rapper who is based out of Oklahoma spends his childhood in small towns like Lawton and cache Oklahoma. The versatility in his songs comes from listening to a variety of songs. He is gearing up to come up with his mixtape called 'Throwaway Mixtape' on his birthday, 26th May, this year. You can plug into his Facebook profile to catch glimpses of his shared updates.
In the track 'If I Try' by RICO DANK there are tremendous vibes with brilliant vocal and mumble in the rap. He dishes out some enjoyable songs that he relates to and makes sure that the audiences have fun while listening to it. He has been inspired a lot by Blink 182 and Green Day along with juice World and Lil Peep. He is bug-bitten by almost all the legends over the years as he pays to heed almost every song that comes his way. He has belted out other songs like 'Let Go', 'Bustas', 'GOTCHA', 'IM OVER IT' and 'Feel Like'. You can log on to his Twitter handle and start an impromptu discussion with the talented musician.
In the song by the astounding musician, there is an intoxicating bounce with amazing guitar riffs and swashbuckling funk and swagger. He wants to express more by uttering less. He wants to dish out a whip-smart hook that creates an indomitable impression on the listener's mind long after it has been played. He also mentioned that in his songs some expletives are used but it does not take away the truth. You can plug into the Instagram handle of the rapper and know more about his upcoming projects. You can log on to trending music streaming apps like Soundcloud to listen to his tantalizing numbers.
check out this track on SoundCloud now: https://soundcloud.com/ricodankokc97/if-i-try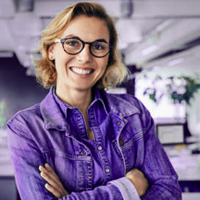 Glenda Bozeman – Business and Services
Glenda Bozeman writes Business articles for industries that want to see their Google search rankings surge. Her articles have appeared in a number of sites. Her articles focus on enlightening with informative Services sector needs. She holds the degree of Masters in Business and Marketing. Before she started writing, she experimented with various professions: computer programming, assistant marker, and others. But her favorite job is writing that she is now doing full-time.