Escape into a Trippy Ream of Melody with New Jersey Dancehall Artist Maga Hundred's 'SHOES'
The latest release by the New Jersey Dancehall Artist, 'SHOES' wins over listeners with its unique mix of hip-hop and dancehall rhythms and impactful lyricism.
Instantly rejuvenating and taking up the whole creative space, the newest song of the talented New Jersey music genius Maga Hundred, 'SHOES', brings with it a plethora of musical elements that set it apart from its peers and introduces a new chapter in the world of contemporary hip-hop and dancehall. The song, from the very outset, showcases a mix of elements from across genres that imparts it a distinct identity while the rapid yet emphatic rap flow brings to light the passions and sentiments of the artist that he wishes to lay bare before his audience, enabling them to bond on a deeper level. The innovative sound design powered by the artist's strength of songwriting makes for a pleasant groove and compels listeners to return to it time and again.
Churning out a melodic fusion of ethereal synths, jiving trap rhythms, and gritty bars, 'SHOES' by the New Jersey Dancehall Artist becomes a priceless addition to his musical repertoire, having previously won over the hearts of his listeners with songs like 'WITHOUT YOU' and 'BODY LIKE A DOLLY'. Each line of verse taps into the depths of his listeners' psyche, creating a universal appeal that attracts a wide range of audiences from all age groups. The inherent lyrical density presents an immense ocean of poetic contemplation and ideas that present themselves in a freestyle-esque manner, entertaining and inspiring at the same time. Check out this addictive number, along with the other songs of Maga Hundred on SoundCloud. Stream his songs on Spotify, Apple Music, and YouTube. Follow him on Instagram for all musical updates.
Visit to hear this song 'SHOES' by Maga Hundred:
https://soundcloud.com/user-119055022/maga-hundred-shoes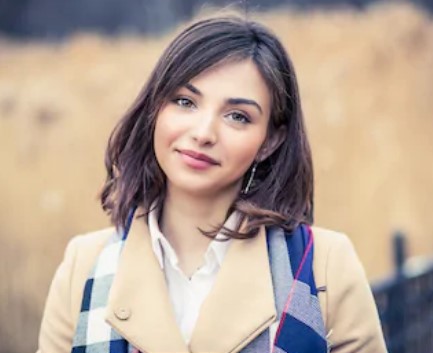 Known for famous blogs and reviews on international websites, I am now a permanent content developer. Being a Rock music fan, I mostly take part in writing about Rock music and musicians for the organization. I want my readers to connect to this genre and its artists.