Mando Lafiet's five outstanding songs from the new 'Beats EP Vol 1' have innovative approaches
Another new collection of songs is on the way as Mando Lafiet composed five amazing hip hop tracks and shaped it in the latest 'Beats EP Vol 1' that is streaming on Soundcloud. The brooding Minnesota independent artist finally drops the long-anticipated EP that is a glass-like image of his staggering heart. He has written and composed the songs with tireless efforts and unwavering dedication by stitching each song with his life. He is from the same troublesome generation and knows exactly how he wants to be treated and is shown flawlessly with the leading track of the EP 'Dreams money can buy'.
Another hit song from the new release 'Beats EP Vol 1' by Mando Lafiet is 'Feel' that will make you seek the touch of a loved one. It's a heart balm that can heal the pain loss of love with eternally beautiful hook and alluring female snippets in the intro. The richness of the narrative in 'The way you are' pictures his hustle and the feats he undertook to come back with a bigger blow of music. The base drop with the right cadence in every song of the EP speaks for his aesthetic depths. Find him on Facebook, Twitter, Instagram, beatstars, and youtube with more interesting facts and music of the new rapper.
Enjoy this playlist's all tracks on SoundCloud: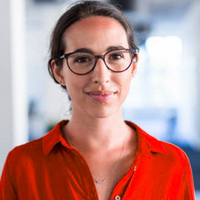 Susie Hensel – Healthcare and Biotech
Susie Hensel is a freelance writer and editor with more than 8 years' experience in the profession and has conducted many training workshops in this field. She is a professional speaker on creative writing, digital publishing, and internet marketing. She lives in New York with her Husband and 2 kids. Susie graduated with distinction from a reputable University in Marketing. She also teaches Marketing subject in New York. Susie is a reporter of "Healthcare and Biotech" Category.