Traders Focused Stock: Bovie Medical Corporation (NYSE: BVX)
On Friday, shares of Bovie Medical Corporation (NYSE: BVX) plunged/surged} -3.52% in trading session and finally closed at $-0.19. The company most recent volume stood at 138,579 shares as compared to average volume of 189,235 shares. Over the one year trading period, the stock has a high price of $7.62 and its low price is recorded at $2.28. The company has a market cap of $172.99M.
Bovie Medical Corporation (BVX) recently stated financial results for its second quarter ended June 30, 2018.
Second Quarter 2018 Financial Summary:
Total Q2 revenue of about $11.5M, up 17% year-over-year.

Advanced Energy revenue of $3.1M, up 72% year-over-year, driven by strong J-Plasma/Renuvion sales.
Core revenue of about $7.8M, up 4% year-over-year.
OEM revenue of about $0.6M, up 16% year-over-year.

Total Q2 adjusted EBITDA of about $0.3M versus adjusted EBITDA loss of about $0.9M for the second quarter of 2017.
Second Quarter 2018 Operating Highlights:
On May 1st, the Company reported the appointment of Diane I. Duncan, M.D., FACS, a Board-certified plastic surgeon, to the Company's Medical Advisory Board.
On May 14th, the Company reported the completion of enrollment in the U.S. Investigational Device Exemption (IDE) clinical study of its J-Plasma/Renuvion technology for use in dermal skin resurfacing.
Operating Highlights Subsequent to Quarter-End:
On July 9th, the Company reported it has entered into a definitive contract with Specialty Surgical Instrumentation Inc., a subsidiary of Symmetry Surgical Inc. ("Symmetry"), pursuant to which the Company will divest and sell the Core business section and the Bovie®brand to Symmetry for gross proceeds of $97M in cash. The asset purchase contract was accepted by the Company's Board of Directors and is subject to customary closing conditions – including authorization by the Company's stockholders. The transaction is predictable to close in the third quarter of 2018.
Yearly Stockholders' Meeting:
The Yearly Meeting is planned to be held on August 30, 2018 at 10:00 a.m. Eastern Standard Time at the offices of Ruskin Moscou Faltischek, P.C., located at East Tower, 15thFloor, 1425 RXR Plaza, Uniondale, New York 11556.
Revenue in the United States raised about $1.0M, or 11.4% year-over-year, to $9.7M, and international revenue raised about $0.7M, or 62.7% year-over-year, to $1.8M. International sales growth in the second quarter was primarily driven by sales to international distributors in the Company's Advanced Energy section.
Gross profit for the second quarter of 2018 raised about $1.2M, or 24.5% year-over-year, to $6.3M, contrast to $5.0M for second quarter of 2017. The primary drivers of the raise were favorable manufacturing variances partially offset by lower margins in the Advanced Energy section attributable to product mix.
Six Months 2018 Results:
Total revenue for the six months ended June 30, 2018 raised $3.2M, or 17.6%, to $21.4M, contrast to $18.2M in the six months ended June 30, 2017. Total revenue growth was driven by a 137.3% raise in Advance Energy sales and a 0.3% raise in Core sales, and was partially offset by a 10.6% decrease in OEM sales.
Net loss for the six months ended June 30, 2018 was $1.2M, or $0.04 per diluted share, contrast to a loss of $3.0M, or $0.10 per diluted share, for the six months ended June 30, 2017.
(BVX) price volatility for a month noted as 5.87% however its price volatility for a week documented as 7.25%. The corporation holds 31.89 million outstanding shares and its 29.34 million shares were floated in the market. The stock established a negative trend of -10.33% in last week and indicated fall of -27.74% in previous month.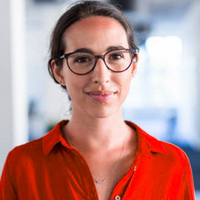 Susie Hensel – Healthcare and Biotech
Susie Hensel is a freelance writer and editor with more than 8 years' experience in the profession and has conducted many training workshops in this field. She is a professional speaker on creative writing, digital publishing, and internet marketing. She lives in New York with her Husband and 2 kids. Susie graduated with distinction from a reputable University in Marketing. She also teaches Marketing subject in New York. Susie is a reporter of "Healthcare and Biotech" Category.