Hedge Funds: Understanding the Risks and Returns
Relevant to the following CISI qualifications: ICWIM, ICAWM, Securities, IISI
Although hedge funds seem to have hit the headlines only recently, the first of these funds was actually started in 1949. Hedge funds are normally run by small teams of portfolio managers, traders, and analysts investing private pools of capital with few restrictions as to the areas in which they can speculate. Hedge funds benefit from limited regulation and are not required to make periodic reports to the Securities & Exchange Commission (SEC) under the Securities and Exchange Act of 1934. In order to be exempt from direct regulation, a hedge fund must be open to a limited number of accredited investors.
Hedge funds use a wide array of strategies, and sometimes are not "hedged" against the market at all. Many, but not all, of these funds, aim to produce much higher returns than other investment vehicles, and markets with high volatility are often preferred, as they sometimes yield the highest returns (but also the greatest risks).
Hedge funds have the advantage that they can employ a large number of strategies and can invest in more areas than other investments. They may use leverage, short-selling, asset-backed lending, arbitrage, or a variety of other techniques in order to gain maximum returns for investors.
Hedge fund managers normally earn both a management fee and a performance or incentive fee. Performance fees are intended to be an inducement for the investment managers to produce the greatest returns they can. Typical fees are a management fee of 2% of the fund's net asset value per annum and a performance fee of 20% of the fund's profits. Fees are payable from the fund to the investment manager and are taken directly from the assets that the backer holds in the fund.
A hedge fund can apply a high watermark to an investor's money, where the manager will only receive performance
fees, on the invested money, when its value is greater than its previous greatest value.
ADVANTAGES
Hedge funds can make use of a larger number of strategies and can invest in many more areas than with traditional investment products.
Performance fees, calculated as a percentage of the fund's profits, act as an incentive for managers to perform above average.
DISADVANTAGES
To make money and not disclose strategies, hedge funds are of necessity very secretive, with few public disclosure requirements. This makes it difficult for investors to assess how well or badly their fund managers are doing.
Some, though not all, hedge funds borrow and speculate with (leverage) sums that are many times larger than the initial investment. This is fine when the investment works, but it can mean that the fund folds if it doesn't.
When a hedge fund uses short selling as an investment strategy, rather than as a hedging strategy, it can experience very high losses if the market turns against it.
The SEC and other securities regulators generally have limited ability to check routinely on hedge fund activities.
https://www.tadawul.academy/cisi-training-hedge-funds/
Tadawul Academy is an Accredited CISI Training Partner that delivers training in English and Arabic. You can learn more at www.tadawul.academy
Tadawul owns and operates the first bilingual learning portal for CISI in the world: www.TadawulExams.com
Tadawul delivers CISI training in Dubai, Abu Dhabi, Oman Qatar, Kuwait, Bahrain, and Saudi Arabia.
Tadawul's portfolio includes: CISI IISI, CISI ICWIM, CISI ICAWM, CISI IFQ, CISI Securities, CISI Risk, CISI Derivatives, and many more.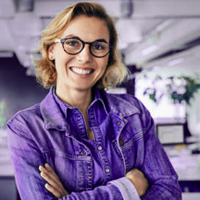 Glenda Bozeman – Business and Services
Glenda Bozeman writes Business articles for industries that want to see their Google search rankings surge. Her articles have appeared in a number of sites. Her articles focus on enlightening with informative Services sector needs. She holds the degree of Masters in Business and Marketing. Before she started writing, she experimented with various professions: computer programming, assistant marker, and others. But her favorite job is writing that she is now doing full-time.