Shakira Is Under The Pump Before Her Performance At The Super Bowl LIV
Everyone knows that the two Latina superstars Jennifer Lopez and Shakira will be hosting the Super Bowl LIV halftime show. According to the report of CBS News, Shakira says she's feeling the 'pressure' of performing at the Super Bowl this year and that too alongside J-Lo.
Though Shakira has had a long career of working as a performing artist, she is a bit under the pump this time. And, as explained by the star herself, 'In a way, I'm representing a huge part of the Latin community in the US'.
She thinks that this is a great opportunity for her to represent the Latin community. The famous singer cum songwriter stated that she has been putting all her efforts into this performance and also looking to other cultural influences across the world.
She feels that she has a 'moral obligation' to make everything fall in line. Her fans know it quite well that she has worked pretty hard on her performances in sports events, such as in the 2010 anthem of the FIFA World Cup.
The track 'Waka Waka' became an instant international hit and brought Gerard Piqué into the picture due to his short appearance in the music video. Both of them share their birthday on 2nd February, which also happens to be the date of the performance at the Super Bowl LIV.
As claimed by Gerard Piqué, he has witnessed some parts of Shakira's practice sessions and this is going to be huge. The soccer player also remarked, 'I think that she will be great'. Earlier today, Jenifer Lopez made a brief appearance in the media ahead of the performance.
She also shared her experience of performing with Shakira as well as about the unfortunate death of Kobe Bryant. The star explained that her fiancé was pretty close to Vanessa and Kobe and that's why it was tough for them.
At the moment, these two are considered to be the most influential and successful Latina artists and they gradually paving the way for the new generation artists such as Camila Cabello.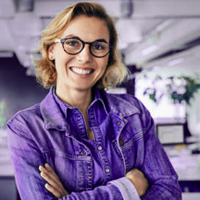 Glenda Bozeman – Business and Services
Glenda Bozeman writes Business articles for industries that want to see their Google search rankings surge. Her articles have appeared in a number of sites. Her articles focus on enlightening with informative Services sector needs. She holds the degree of Masters in Business and Marketing. Before she started writing, she experimented with various professions: computer programming, assistant marker, and others. But her favorite job is writing that she is now doing full-time.