China Has Ramped Up Vaccinations as Uneven Rollout Leaves Borders Closed
China has tripled the daily rollout of the Covid-19 vaccine in June as the country has inoculated 44% of its population with at least one dose. But health experts have warned against a quick border reopening as it has cited an uneven rollout and also the low rate of full vaccinations.
China has already rolled out 17.3 million doses per day on average in June which is sharply up from 4.8 million in April. It has expanded the list of approved vaccines to seven by adding three more locally-developed shots and has continued to boost production.
But considering everything, the rollout has been uneven.
By the first week of June, major Chinese cities like Beijing and Shanghai have fully inoculated nearly 70% and 50% of their residents respectively. But the rate in Shandong and Guangdong provinces remained below 20%.
Earlier this month, a researcher at the Chinese Centre of Disease Control and Prevention, Feng Zijian has said that China is a very big country and once any places in the country are opened up it is going to have a big impact on the places that have not reached high vaccination levels.
Feng has also said that China has not quite reached a consensus on what vaccination rate will safely allow adjusting virus control measures including loosening the requirement of quarantine or virus testing for inbound travelers.
China will also wait and see how Japan handles its virus outbreak and the Tokyo Olympics next month before deciding on how quickly Beijing needs to loosen its border controls according to a person familiar with the situation.
China is also stepping up its vaccinations in its preparation to host the prestigious Winter Olympics that is slated to be held early next year.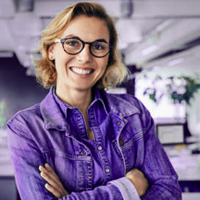 Glenda Bozeman – Business and Services
Glenda Bozeman writes Business articles for industries that want to see their Google search rankings surge. Her articles have appeared in a number of sites. Her articles focus on enlightening with informative Services sector needs. She holds the degree of Masters in Business and Marketing. Before she started writing, she experimented with various professions: computer programming, assistant marker, and others. But her favorite job is writing that she is now doing full-time.