Phenomenal Author Charles Bruckerhoff Treats His Fans with a Heart-Wrenching New Book 'Plowman: Harvest of Grain and Innocence'
The exceptional writer Charles Bruckerhoff garners readers with his latest book 'Plowman: Harvest of Grain and Innocence', leaving the readers teary-eyed with brilliant story-telling. The way he narrates the whole scenario of American history and how human existence depends on war are enough to give the readers a thrill. A poignant story of war offers the readers evocative prose and a pertinent message, undoubtedly a timeless classic.
Charles. Firstly, let me congratulate you Mr. Charles Bruckerhoff on your latest success, and thanks for your time, it is a real pleasure to have you. How are things with you lately?
Ans. I am doing fine. Taking a break from writing non-stop, and preparing for my next writing project.
Charles. Now let's come straight to your recent release 'Plowman: Harvest of Grain and Innocence', what was your inspiration for writing this one?
Ans. The longstanding national issue in the USA, and the world over, with wrong wars that we get into, and do not have reason to engage in combat, and yet commit our soldiers to sacrifice their lives and futures to.
Charles. In what ways did serving in the army impact your perspective and drive as a writer?
Ans. Concerning Plowman, in particular. Vietnam. For many years and for many reasons, Vietnam veterans returned from that war scarred physically, socially, mentally, and culturally, with the terrible scourge of America's senseless pursuit of wrong wars—sacrificing her soldiers and untold thousands of Vietnamese civilians, and soldiers on both sides.
Charles. You've amassed an impressive number of readers, what has been the main element in your writing you think that connects with so many people?
Ans. Perhaps, above all, it is telling a horrible truth about war that many citizens and government officials have been unwilling to confront.
Charles. Is conceptual authenticity as a storyteller important to you, or do you write purely to entertain and enjoy?
Ans. Conceptual authenticity is uppermost for me.
Charles. What does the title 'Plowman: Harvest of Grain and Innocence' highlight in terms of what the book means to you?
Ans. The plowman, women and men, and a myriad of other workers in the soil, crafts, and husbandry, have always been devoted to doing what is essential for preserving life, whatever the circumstances. Since the beginning of recorded history, rulers have risen and have stolen huge swaths of land from defenseless people, and their crafts, beliefs, and possessions, enslaved the millions of innocent people to do their bidding. Why are we, the USA today, the beacon of freedom for the world, perpetuating that atrocity?
Charles. What is your greatest ambition right now?
Ans. I wish to inspire all people, and especially our youth, with a call to action for humanity. To strive to know that which is true, just, and right, and has been for all time.
Charles. What about you and your writing might surprise the readers?
Ans. I strive to write in simple English prose because I believe it conveys thoughts best. Current political, tribal trends of ignorant people (wokeness, fascism, nazi-ism) fights to destroy intelligent discourse.
Charles. The artwork is an enchanting visual, how did you capture that one? How important is imagery representation for you as a writer?
Ans. My book designer, Mario Lampic, and I work very closely, daily, on every writing project. Mario is brilliant, incredibly insightful and creative. When I send him the manuscript, he proposes several images based on the book's themes and my suggestions. Mario is a great artist and partner.
Charles. How do you define your writing style in the modern scenario?
Ans. I'm not sure that my writing style fits any existing templates. Certainly, I didn't strive to emulate one. My hope with Plowman, was to create a novel, a literary form, that held the reader's attention and drew that person into the intimate consciousness of the different characters.
Charles. How are enjoying your life right now? Can we expect another masterpiece any time soon?
Ans. Life is great. My family is my heart and soul. And, yes, I will resume writing my second novel very soon.
Charles. Is there any message you would like to share with your readers?
Ans. Rise up every day and strive to be the absolute best person you can be. Love your neighbor as you love yourself to the end of time.
The book is available here:
https://www.sequoiahousebooks.com/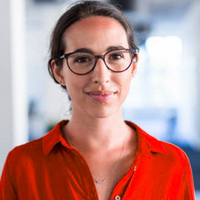 Susie Hensel – Healthcare and Biotech
Susie Hensel is a freelance writer and editor with more than 8 years' experience in the profession and has conducted many training workshops in this field. She is a professional speaker on creative writing, digital publishing, and internet marketing. She lives in New York with her Husband and 2 kids. Susie graduated with distinction from a reputable University in Marketing. She also teaches Marketing subject in New York. Susie is a reporter of "Healthcare and Biotech" Category.