Contemporary Artist Monica Andres Alvarez Releases First NFT Artworks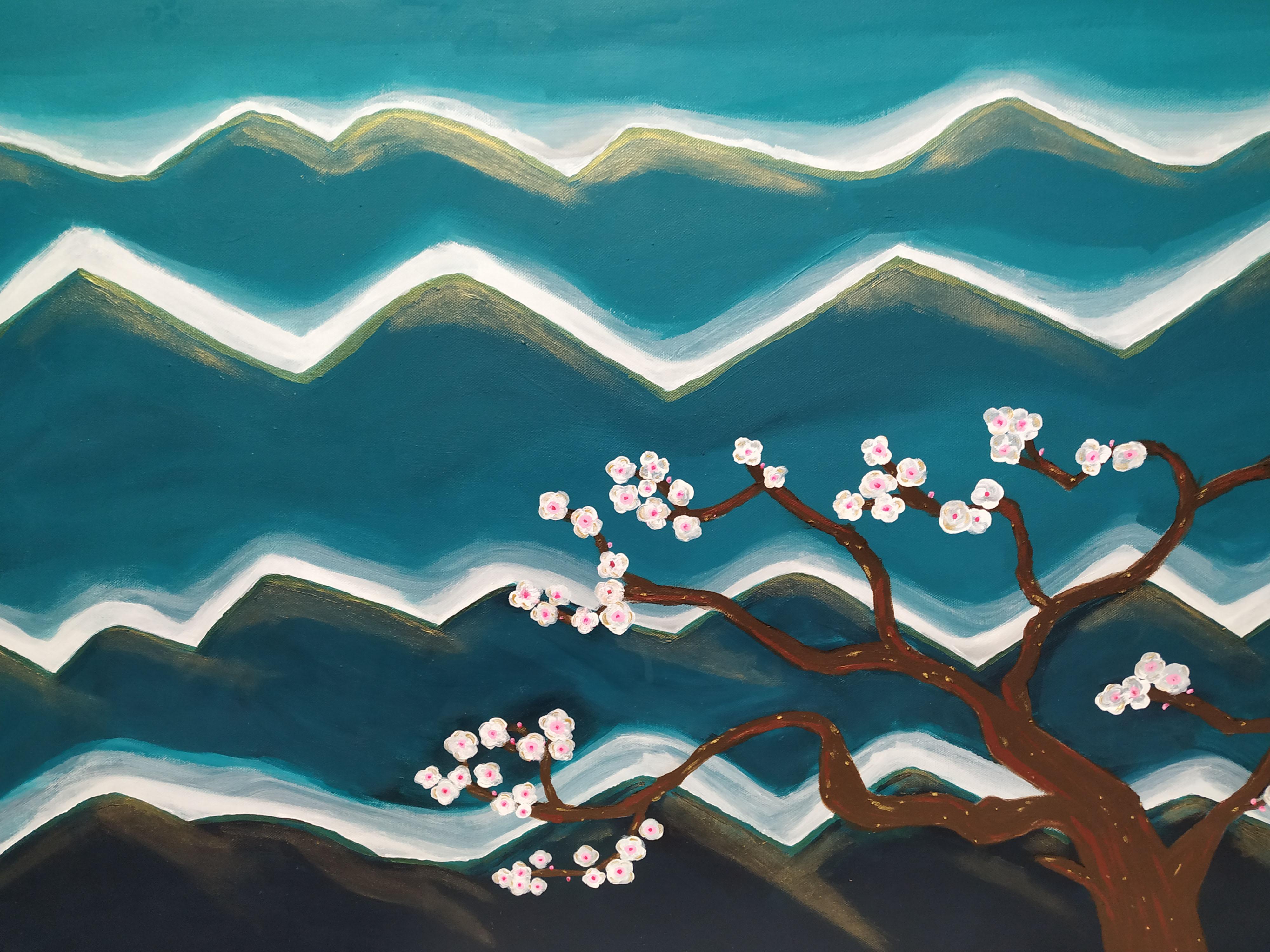 (ProNewsReport Editorial):- Los Angeles, California Jan 3, 2022 (Issuewire.com) – Monica Andres Alvarez was born in Spain and studied Graphic Design in Madrid and Event Management for Art Industries at St. Martin's College London. She actually has a show at British Council in London, in art galleries in New York, Antwerp, and Madrid. She is creating conceptual art, which is clearly structured and yet fluent. Nevertheless, her artworks are not abstract landscapes in the classical sense with a horizon or perspective lines. They can be read as micro-or macroscopic sections. Expressing the changing lights and vanity of beauty, the motifs are combining dark and bright colors to achieve a strong two-dimensional color composition. Shapes and colors play a game of interaction between background and foreground, space and ornament. Her paintings are symbolizing the love of life as well as tranquility, freedom, and peace. If Madrid, London or New York – no doubt, Monica Andres Alvarez can open minds and hearts all over the world.
Her NFT collection is now available on Mintable.
More of Alvarez's work can be viewed here:
https://www.monicaandresalvarez.com/
https://www.instagram.com/moana_art_gallery/
https://www.monicaandresalvarez.com/gallery-klWX3
ABOUT MINTABLE
Mintable is a next-generation non-fungible token (NFT) marketplace built on the Ethereum & Zilliqa blockchain. Launched in 2018, Mintable has pushed the NFT industry forward by being the first to design gasless minting, batch minting, and royalties, empowering artists and creators to monetize their work via NFTs. Mintable's gas-free minting option allows the everyday person to get involved with NFTs without any prior knowledge in coding or upfront cost of minting an asset – a great way for everyone to get into crypto. In 2021, Mintable announced the backing of a list of high-caliber investors including renowned venture capitalist and television personality, Mark Cuban, Sound Ventures, a venture capital firm founded by and Ashton Kutcher and Guy Oseary,  and TIME Ventures, the investment fund for Marc Benioff. To date, Mintable has sold and auctioned works by Grammy-Award-winning artists, 20th-century avant-garde artists, and various high-profile artists and celebrities.
For more information, please visit: https://www.mintable.com/ 
To stay in touch with Mintable, follow us on our social media:
Linkedin: https://www.linkedin.com/company/mintable 
Twitter: https://twitter.com/mintable_app 
Instagram: https://www.instagram.com/mintable_app 
Discord:https://discord.com/invite/FB2br9Q
Media Contact
Mintable.app
Source :Mintable
This article was originally published by IssueWire. Read the original article here.
More on the Pronewsreport: