What Can a Reader Gain From a Music Blog?
A music blog is an ingenious tool that both educates and entertains readers, providing them with major information, gossip, and criticisms about their favorite artists and their music.
When it comes to their favorite artists or genres of music, people love to keep track of what goes on in the industry – whether it's a new release by their favorite artist or a new/artist that is trending at the moment. People come across all the latest news regarding the same in newspapers, magazines, or on YouTube, but the surest and most reliable way is to read music blogs.
Reading a music blog can be one of the most reliable and informative sources when it comes to any tea about the music industry, and is an effective tool not only for music artists but for readers as well.
Most music bloggers are musicians themselves, or at least have extensive knowledge about the music industry. Therefore when they write a blog, all their ideas, theories, and criticisms hold a lot of weightage. They are people who have been tracking the events of the industry through and through and most of the information they post come from a place of expertise and thorough research. They educate readers about the technicalities of a musical piece ad thereby giving them some much-needed clarity.
Hub of Knowledge for Aspiring Music Artists
Aspiring music artists often obsessively follow music blogs, not only because they are interesting, but also because they are a treasure trove of musical knowledge where they come to know all about the latest trends and developments of the music industry and customize their own music accordingly in order to remain relevant in this ever-changing industry. Reading about the songs and the artists that are trending gives them a much-needed insight into what people expect of musicians in contemporary times.
Yes, music blogs serve both purposes: to inform and to entertain. So be it the latest gossip about Selena and Zayn Malik dating or Justin Bieber's new Instagram photos, blogs have it all! They not only deal with the music that the artists produce but provide a glimpse of their personal lives as well, which helps readers stay woke and up-to-date with all their favorite stars.
Samples for Future Bloggers:
People who wish to start their own music blogs, but have no idea where to begin can learn a lot by following researching in detail the works of their favorite bloggers. These blogs act like samples for future bloggers who can use their work as a case study as to what readers might be expecting from a music blog and the things that are working for them and those that are not, and frame their own drafts accordingly.
Whether it is a music artist or the reader, music blogs are one form of media that will never cease to be beneficial, as a promotional tool for the former and an informative one for the latter. For every genre, age, style, and level, there are millions of blogs to browse through. Some music blogs even provide occasional tips and hacks that people can emulate to give their writing and music a major facelift.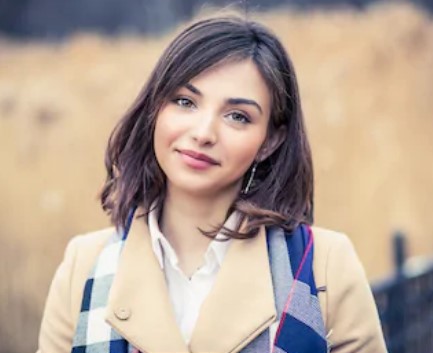 Known for famous blogs and reviews on international websites, I am now a permanent content developer. Being a Rock music fan, I mostly take part in writing about Rock music and musicians for the organization. I want my readers to connect to this genre and its artists.