Know about the author of Code of Rainbow: Soaring Flame and the Dragon-transcending Magimal, Weiqi Wang
The arcane world of magic has been deciphered by various authors and some of them are extremely famous also. In this list, there is another brilliant writer with new and more charming approaches to this subject. Weiqi Wang is a scientist and his Alma Meter holds various names that will intimidate anyone. Yet his writing skills are winning hearts and a large read base as it has showcased prolifically the most diverse and extremely enticing genre for readers. He published the book 'Code of Rainbow: Soaring Flame and the Dragon-transcending Magimal' of this series in 2016 in English, later on, has published two more books from the series.
1.  Congratulations on the success of this book, though the book is ideal for 12 to 18 years old readers everyone is enjoying the vivid narrations of the book. There are so many questions that people are willing to ask you but first tell us more about you and your work.
A.  I'm a scientist who travelled the world. I went to school in University of Oxford and obtained my PhD degree. During that period, I travelled Europe and started writing the Code of Rainbow Series. Then I went to the east coast of the US and spent one year in Rhode Island as a postdoctoral researcher. Next, I drove a car across the country for Stanford University, where I worked as a data scientist and my responsibilities included multiple projects with NIH (national institute of health).
Thanks to my scientific background and passion in magic fantasy, I have a theory that science and magic could be connected in a certain way. I tend to believe that the invention of the word magic was to describe supernatural phenomena that ancient people couldn't understand. One typical example is that the lightning bolt spell in magic settings looks the same with a supernatural phenomenon in the reality, named ball-lightning. This magic-like yet realistic phenomenon has still not been well explained by the current state of science, meaning that we must admit the limitation of the science and stay open-minded.
Therefore, I took advantage of my knowledge in science and put this theory into the Code of Rainbow, a teen fantasy book series that nurtures the bloom of MAGIC in the soil of SCIENCE. The magic in this enormous world is different from the "traditional" concept, because it's backed up by realistic, physical scientific theories. As the story goes on, readers will enjoy the unique charm of science and magic merging into each other – something that has rarely been attempted before. To facilitate children's.
2.  Share what has triggered you to choose this topic?
A.  My unique skillset combinations – I'm a scientist and a magic lover. Since I was little, my favorite topic is how the universe comes into being, what's time and what's space, etc. etc. And when I become a scientist and an author, it's time for me to put my thoughts into an Epic fantasy series.
3.  The main character of the series Soarame is battling with a new difficulty in each book, which obstacle will be there next will in his path?
A.  There's a typo by the end of the question. But the answer is: Having graduated from school, Soarame is in the process of searching his missing family and friend. Then he was locked up in a cavern where there are a lot of mysterious creatures that are deadly dangerous, and they look semi-transparent in a weird way. He has to defeat them to get out of the cavern and survive, before he can continue with his journey.
4.  From this series which one is your personal favorite?
A.  Halgon.
5.  'Code of Rainbow: Soaring Flame and the Dragon-transcending Magimal' also has various scientific explanations. And each explanation seems extremely real and believable, is there any incident that has made you come up with these compelling narrations?
A.  There's no incidents, but it's always been my philosophy that science is not the only way to explain the world. But hey, this is a fantasy story, so a fun storyline and lovable characters are even more important than scientific explanations. So far my readers loved this series due to all that.
6.  Apart from your work which magic fantasy book series has been your personal favorite?
A.  Maybe "Three Body Problems"
7.  Apart from this magic fantasy genre, are you willing to write based on other genres? If yes, which genre or topic would you choose to write about?
A.  Maybe Sci-fi.
8.  Who has been your all-time favorite author, you can choose any language author.
A.  Maybe JK Rowling
9.  Mr. Weiqi Wang which type of books do you like to read the most?
A.  Fantasy!
10.  You have already published 3 books of this series, how many books are going to be there? Did have any plans about that?
A.  4 more books. And the 4th book is coming around the Christmas!
11.  Do have anything to share with the aspiring writers? What will make their work better? And how to approach this book industry and survive profoundly?
A.  Always write down the inspirations when you have it. Accumulate them so that you have enough content to put in your book.
12.  From where people can buy your books or read them with or without any charges.
A.  The book 1 is free on amazon https://www.amazon.com/dp/B01MRZIQHG or my author website https://www.codeofrainbow.com. If the readers write to me at [email protected] I can offer different formats of the ebook 🙂 And occasionally, book 2 for free too!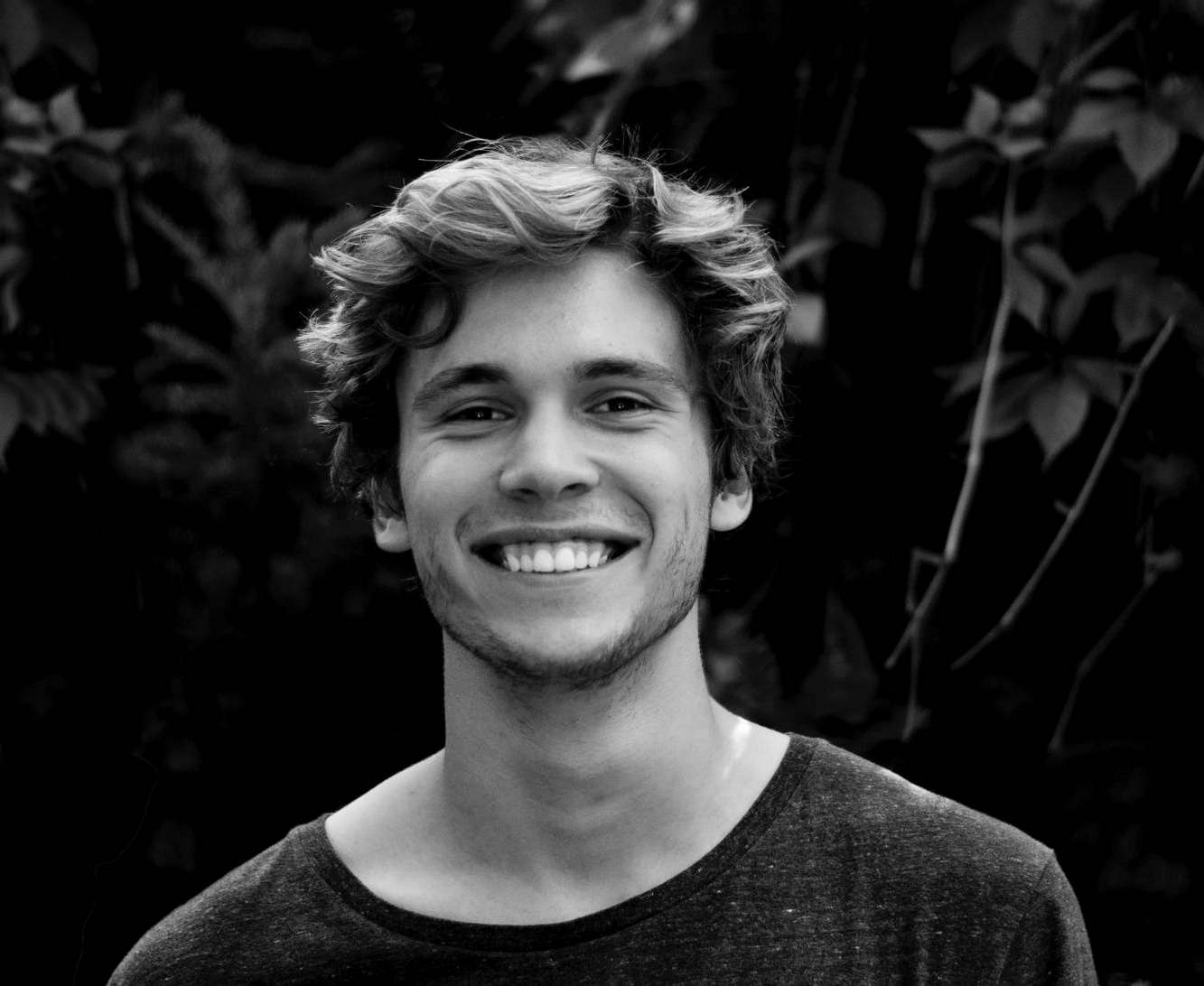 Vincent Delaney – Entertainment
Having won over numerous scholarships for courses based on music content development, I have been a ghostwriter for more than 6 years. Being a permanent music review writer over all the musical genres, I have learned a lot and looking forward to taking my writing career in a new direction.