Elon Musk Drops another News of Blue Tick on Twitter
Elon Musk, the current CEO of Twitter has announced the latest news on the Twitter Blue feature. He has announced that only verified subscribers will be able to give votes in polls. This new feature will be applicable from the 15th of April. People who are paying for the subscription will get the chance to use this facility of the social media platform.
People who are not paying for the subscription, will not be included in the 'For you' segment of recommended tweets. Along with that, people will also have to pay for their blue tick on the platform. For the verification, one has to pay $7 (£5.70)/per month. With this subscription, everyone will get access to other facilities on the platform too.
For more details, Musk has said 'the only realistic way to address advanced AI bot swarms taking over. It is otherwise a hopeless losing battle…Voting in polls will require verification for same reason'. This new announcement has created a disturbing situation among all the users. From the time Musk has become a part of the organization, it is becoming more complicated for the users.
A former employee of this company anonymously said to the media that 'Our number one goal for my team was to protect users from real world harm and this screams the complete opposite to me'. They have also added more by saying 'Verified users will use their power and their presence on the platform to influence anything from misinformation to actual harm for users all around the world. It's a silent threat that no one is seeing'.
At the very beginning when he joined the company, he said something very different from what he is doing. He said it is not any trick to make more money but all he is trying to do is make the experience better on the platform and maximize the trust of the users. But now users are saying that they are facing more problems with the new changes.
He has added a 'For you' stream on the platform where users will get to see tweets of people whom they follow. But this is making things difficult for non-verified users. Their tweets and retweets are far away from the reach. At first, Musk said it would work like a barrier to misinformation that is being circulated on this platform.
Now it can be said that the feature is not useful at all but it is making the user's experience even worse. As per the claim, Twitter is not getting any success out of this decision. According to Musk, there are many fake accounts on the platform and that is why he has invested $44bn to make Twitter safe for everyone. Along with that, he is trying to remove bots from it to make Twitter a better place for everyone. Now users are not finding any hope for Twitter. Maybe eventually he will come up with something, which will truly make one's experience better on the platform.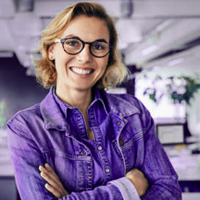 Glenda Bozeman – Business and Services
Glenda Bozeman writes Business articles for industries that want to see their Google search rankings surge. Her articles have appeared in a number of sites. Her articles focus on enlightening with informative Services sector needs. She holds the degree of Masters in Business and Marketing. Before she started writing, she experimented with various professions: computer programming, assistant marker, and others. But her favorite job is writing that she is now doing full-time.